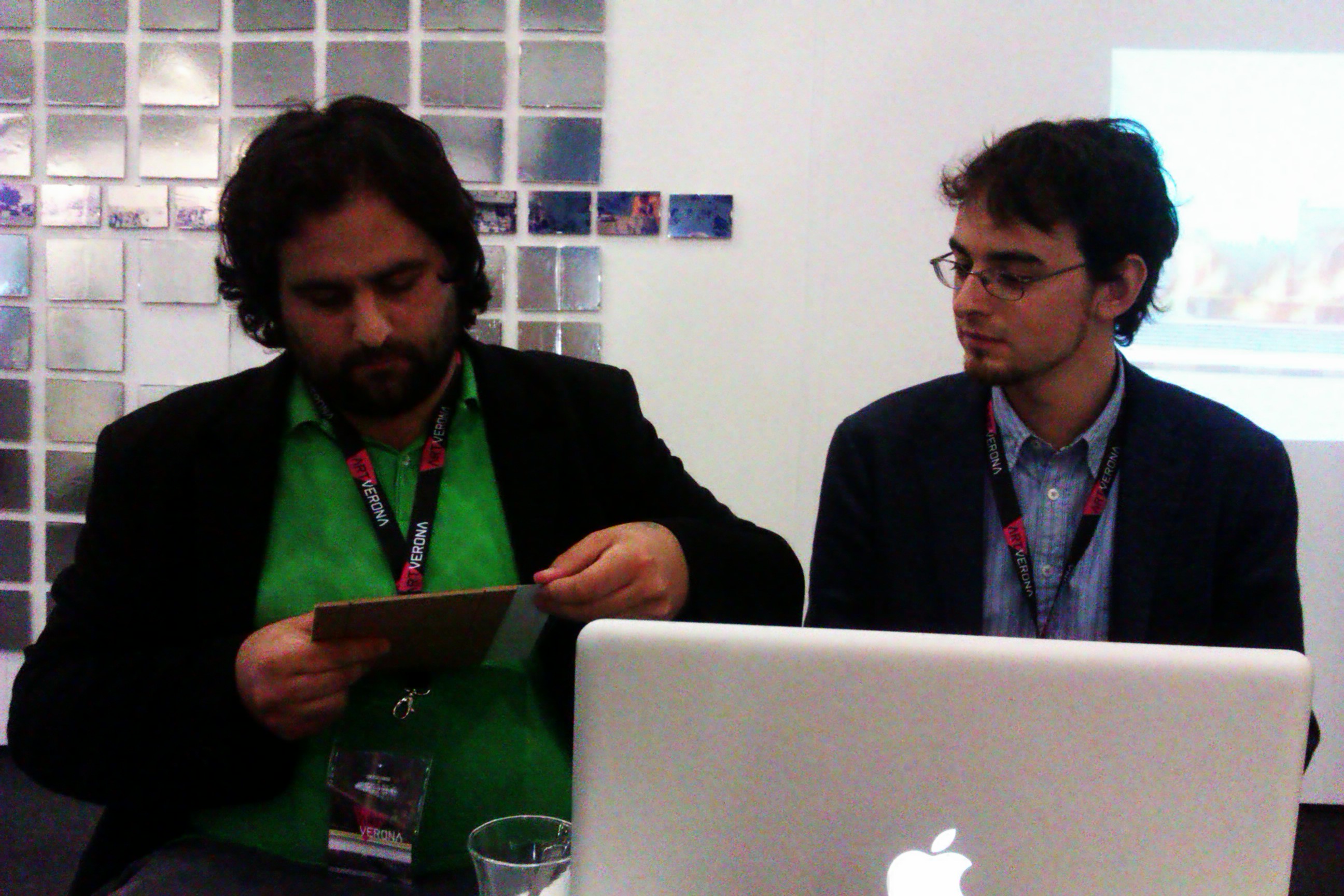 Associazione E is a Venice-based non-profit art organization founded by Francesco Ragazzi and Francesco Urbano in 2004. It combines a philosophical background and a cinematographic attitude in order to develop artistic and curatorial projects grounded on listening, gifting, inviting and teaming up. Associazione E conceives exhibitions, festivals, conferences, workshops, as processes of collective production. Through the discovery of new forms of commission, a policy of projects have the best on those of artworks and authors.
Invited to the Cité Internationale des Arts by the Mairie de Paris in 2008, Francesco Ragazzi and Francesco Urbano subsequently started as curators their own residency programmes: Spot – studio dal vivo promoted by the City Council of Venice (2010) andMirroring, funded by the Emirates Foundation (2011). During the same period, they was also included in the curatorial team of Art Enclosures, residencies for African artists instituted by the Fondazione di Venezia. In 2010 Associazione E was selected for taking part in the Cultural Enterprise Management Training Course promoted by Pistoletto Foundation and Santagata Center. After participating in Miltos Manetas' 2nd Internet Pavilion for the Venice Biennale in 2011, the curatorial duo directed A special day, a one-year workshop about queer memories funded by the Ministry for Equal Opportunities and culminated in the exhibition Io, Tu, Lui, Lei at the Bevilacqua La Masa Foundation in 2012.
Francesco Ragazzi and Francesco Urbano lectured at Ca' Foscari University, IUAV University, FAI (Vicenza) and MACRO (Rome) among others and collaborated with institutions and foundations such as the Swiss Institute of Rome, Fondazione March, Nuova Icona, Fondazione Giorgio Cini Onlus, Les Rencontres (Paris), Alliance Française – Ile de France.
Before presenting Caronte #1 – L'Ile flottante by Francesco Bertelé at the Sinopale 4, Associazione E contributed to Collecting the Future – Arts and Culture As A Catalyser For Urban Development, Sinop (TK).